Multi-Cultural Center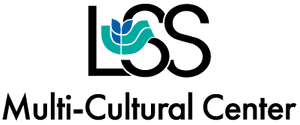 LSS and the Multi-Cultural Center of Sioux Falls began integrating programming in October 2022.
LSS continues to actively listen to the growing needs of our community and gather insight from individuals and groups from all cultural backgrounds in Sioux Falls, and strategically plan and apply those insights to ensure that the MCC is a valuable and vibrant resource for our community.
We are committed to making Sioux Falls and South Dakota a welcoming community for individuals from all backgrounds. There will be more exciting developments to come as LSS continues the integration process.
Leadership & Vision
The new face of LSS' Multi-Cultural Center is Valeria Wicker. She will work to strengthen existing relationships, develop new connections and create opportunities within Sioux Falls and surrounding communities. Wicker honors diverse backgrounds and seeks out opportunities to mentor youth and connect with families to keep our community strong and resilient.
Interpreting & Translation
LSS Interpreter Services promotes cultural and language understanding through well-trained interpreters who maintain objectivity and confidentiality. Click to learn more.
Community Engagement
LSS continues to work alongside community partners to establish bridges between varied cultural communities to better allow for dialogue and enhance understanding about needs and how to strengthen Sioux Falls to be a community for everyone who lives here. Click to learn more.
Adult Services
From our workforce development to English language classes, we are committed to providing our community with the best resources possible. Click to learn more.
The Coliseum
Community-building, public-facing, and educational events and meetings are hosted by the MCC at the Coliseum, and organizers of similar gatherings are welcome to rent the facilities. Click to learn more.
Volunteer
Donating your time a few hours each week or month helps us provide experiences and services for all people to learn, celebrate, and share through our community's cultural diversity. Click to learn more.