South Dakota CARES Honors Our 100-Year History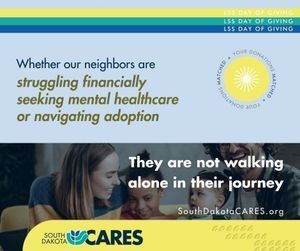 On the 16th of May 1921, an open house and donation day marked the opening of the House of Mercy, the first service at LSS. The morning after the House of Mercy opened, the first applicants for admission appeared—an elderly woman and a seven-year-old girl who needed a home. While they were not the expected clients, the House of Mercy warmly welcomed them and offered shelter and support for as long as necessary.
Soon, the pregnant girls for whom the home was intended began to arrive. By the end of its first year, the House of Mercy had cared for 23 unmarried mothers and 3 married mothers. Twelve children were placed in adoptive homes and 11 were returned to their parents.
To continue recognition of these humble beginnings, LSS will host its annual Day of Giving, South Dakota CARES, in spring 2024.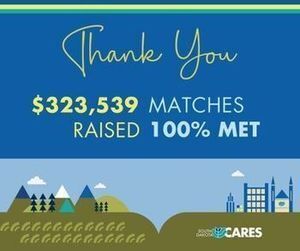 April 10-14, 2023 marked the second annual day of giving resulting in raising more than $323,000 from nearly 300 donors. Your support of the annual South Dakota CARES, LSS day of giving means your generosity is put to work where it is needed most in our communities. You can play an active role in our mission to meet the ever-changing needs of our communities across South Dakota.
Whether that is helping LSS take a proactive approach to serving foster youth and families; supporting the sustainability of mental health counseling through a sliding-fee scale; providing pregnancy support services and counseling at no cost to clients experiencing an unintended pregnancy; or strengthening support and resources to our New American refugees and Native American populations served as a result of the partnership between Center for New Americans and the Multi-Cultural Center - your donations play a vital role.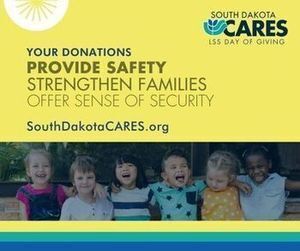 Want to learn more about sponsoring a match or challenge? Email us.