Meet the Philanthropy Services Team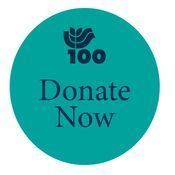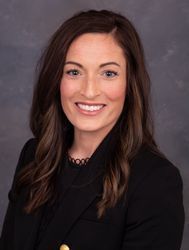 Paige Short
Vice President
"LSS reminds me that my everyday life should be focused around God's love, kindness and making a positive impact on those around me. I feel blessed to spend every day knowing we are making a
difference in our state."
Paige Short, Vice President of Philanthropy Services, joined LSS in November 2020. Before joining the LSS family, she spent the last ten years working in development and fundraising management for higher education institutions including her most recent role at the University of South Dakota Foundation. Paige is passionate about making South Dakota an even better place to live, work and grow. Her favorite part about her role is connecting with donors and helping them make a gift that brings them fulfillment and joy – while changing the lives of those LSS serves. Aside from work, Paige enjoys spending time with her husband and wrangling her two toddlers, being active and doing anything outdoors.
Paige.Short@LssSD.org • 605-261-3069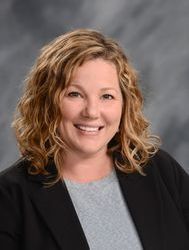 Western Region
Jessica Lillebo
Director of Donor Relations
"I love the impact LSS has on the lives of others. Often, we become the supportive family a client needs. I'm so proud of the work we do."
Jessica Lillebo has ties across the state after living in Spencer, Spearfish, Garretson, Sioux Falls, Summerset and Rapid City. However, her home and heart are in the Black Hills National Forest. Jessica first encountered LSS through their Disaster Response Services in 1996 following a devastating tornado that wiped out her parent's home and hometown of Spencer. After working in sales and management, she joined LSS in 2014 as Director of Donor Relations in the Western Region. Jessica enjoys building relationships with donors and connecting people to the difference they want to make in the world. When not working, you will likely find her tending to the land, herding chickens, ducks or dogs, making sourdough bread, or sticking her hands in a beehive.
Jessica.Lillebo@LssSD.org • 605-939-9999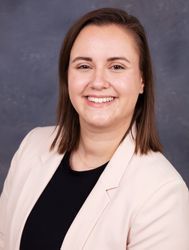 Northeastern and Southeastern Regions
Sara Burtis
Director of Donor Relations
"I am so proud to work for an organization that transforms people's lives and has a mission and vision that resonates with me deeply."
Sara Burtis is a proud first-generation immigrant, resettled through LSS with her parents in 1997 after escaping the Bosnian War. Sara is passionate about shaping a world in which others feel empowered to do good. In 2019, she left the education sector to work full-time at LSS as a Development Associate. In 2021, Sara transitioned into her role as Director of Donor Relations for the Southeast and Northeast Regions of South Dakota. She works to build strong relationships with staff, donors and the communities she serves. Sara's favorite hobbies include cycling, spending time outside, traveling with her husband and step-daughter, and cuddling with her rescue Brittany Spaniel, Norah.
Sara.Burtis@LssSD.org • 605-351-6162