Make a Difference Today!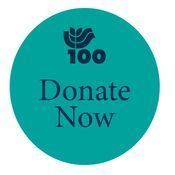 Thank you for your support! You can make a difference and donate today by clicking the Donate Now button. If you wish to mail your gift, please send to:
Lutheran Social Services of South Dakota
705 East 41st Street, Suite 200
Sioux Falls, SD 57105
Other Ways to Give
Recurring Gift
Join one of our recurring giving groups. A recurring gift to the Area of Greatest Need is the easiest way to make a significant impact and help LSS better serve South Dakota communities for the next five years. Club and Circle members will be invited to our annual donor recognition luncheon.
365 & Above Club
Pledge $365 a year for five years to the Area of Greatest Need. That's just one dollar a day!
Second Century Circle
Pledge $1,000 or more a year for five years to the Area of Greatest Need.
1920 Club
Donate $1,920 annually to the LSS Foundation ensuring success and stability for future generations.
Servant Leaders Circle
Pledge $2,500 or more a year for five years to either the Area of Greatest Need or the Cutting Edge Care Fund. The Professional Development Fund allows our staff to provide cutting-edge care through specialized training, tuition assistance and leadership training opportunities.
Matthew's Circle
Donors of the last 20 consecutive years. Any amount and designation! This exclusive circle honors those who exemplify and share God's unconditional love through their consistent acts of service to our community. Inspired by Matthew 25:37-40
37 "Then the godly people will answer, 'Lord, when did we see you hungry and give you food? When did we see you thirsty and give you something to drink? 38 When did we see you with no place to stay and welcome you into our home? When did we see you without clothes and give you something to wear? 39 When did we see you sick or in prison and care for you?'

40 "Then the king will answer, 'The truth is, anything you did for any of my people here,[a] you also did for me.'
Challenge Gift
Create a challenge or match gift as a part of our annual fund letters or our annual Giving Day! Make your dollar go further, twice the dollar, twice the impact.
Planned Gift
With a planned gift, you can combine your philanthropic, financial and estate planning goals. Learn more about making a planned gift.
Retirement Plans
Donating from your retirement assets such as a gift from your IRA, 401(k), 403(b), pension or other tax-deferred plan is another way you can support LSS. You can make your gift during your lifetime in the form of an IRA Rollover Gift, or later as part of your estate plan. Making a gift from a retirement plan is simple and flexible and provides a number of excellent benefits including avoiding income tax.
Give in Perpetuity
If you want to give a gift that will serve the needs of generations to come, give to the LSS Foundation! The Foundation works like an endowment fund that allows your gift to live in perpetuity (only the earnings of the fund are utilized) so the Foundation continues to grow and your gift continues giving. Learn more about the LSS Founders Family.
Thrivent Choice
Through Thrivent Choice, in partnership with Thrivent Charitable Impact & Investing, you can contribute to LSS and make a difference in your community. Go to thrivent.com/thriventchoice to learn more, or call 800-847-4836.