Foster Care Services
Offering a Safe, Nurturing Environment
LSS Foster Homes offer a safe, nurturing environment. Foster parents provide 24-hour care and supervision for children who are separated from their families. Foster families and an LSS foster care social worker coordinate activities. They work together to fulfill the goals and objectives of the child's and family's service and treatment plan.
Treatment Foster Care is for youth and children who have behavioral, emotional and social needs.
Specialized Foster Care is for youth and children who have special medical, physical or developmental needs.
With either type of care, LSS constructs a structured and safe program. Our goal is not just placement. We are here to support the families who foster and the children being fostered. Doing this ensures the happiest and best outcomes in the home for each.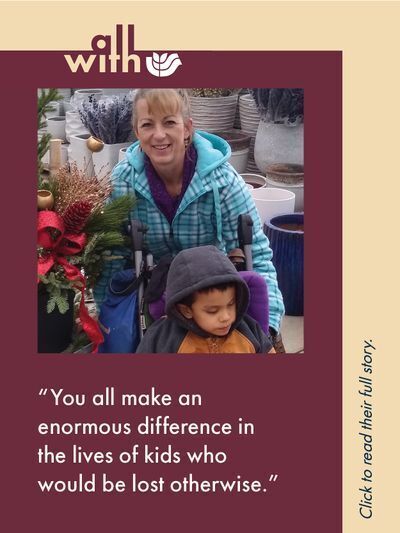 Trust Licensed Foster Care Services
Lutheran Social Services is a licensed Child Placement Agency through the Department of Social Services in South Dakota. Foster parents are certified to provide family foster care at the treatment and specialized level. The South Dakota Board of Social Work examiners licenses LSS social workers.
LSS social workers and family foster homes are required to meet all state licensing and safety standards. LSS Foster Care Programs are accredited through the Council on Accreditation for Children and Family Services.
Licensing and accreditation are very important to LSS. We want every family and child to know they are in experienced hands, with a proven agency.
Referrals and Referral Sources
LSS has trusted relationships across the state. Referrals can be made by any of the following:
Department of Social Services
Department of Corrections
Tribal Social Services
School districts, medical and health professionals
Ministers and parents
The decision to become a home or a care provider is a big one. If you would like more information, contact us and LSS will listen.
LSS complies with all state and federal non-discrimination laws. The passage of Senate Bill 149 will have no effect on the practice of adoption or foster care services at LSS.