A Message from Our President/CEO
Together We Can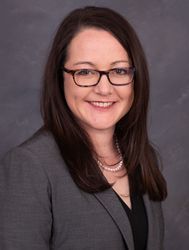 Greetings! As I reflect on our rich tradition of service and prepare for the next century of service, one thing stands out—resilience. The resilience of our communities, donors, staff, volunteers, and business and church partners is astounding. I am humbled and honored to have witnessed the power and strength in the collective as communities across our state came together to support vital services over these last few years.
Thank you.
Thank you for showing us that even in the midst of chaos and uncertainty, you continue to believe in and support the mission of LSS.
You have been a critical piece in our history of providing transformative services and you continue to play a vital role in our ability to deliver on our promise to care for, support and strengthen individuals, families and communities across South Dakota. The coming year is looking bright in many ways, and I'm looking forward to continuing this journey with you. Together, we can do so much more than any one of us can do on our own.
Be a part of making history with us once again! Join us this May 11 and 12 for our biggest fundraising event yet!
Rebecca Kiesow-Knudsen
President/CEO