LSS Youth Mentoring Services
Meet the 4th Grader Who Will Change Your Life
Becoming a LSS mentor isn't just a great excuse to play games, eat lunch or shoot hoops.
It's an opportunity to positively change a young person's life.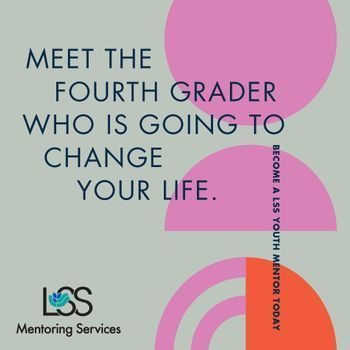 LSS Youth Mentoring matches volunteer mentors with K-12 students. There are currently more than 1,100 volunteers, however many students are on the waiting list for a mentor.
Mentoring only requires an hour (or less) of your time each week.
Mentoring is easy. You just have to be yourself.
You don't need prior mentoring experience.
Learn more by inquiring below. 
There is a kid out there who would love to meet YOU!
Fair warning, get ready to meet a friend who will change your life.
Mentoring is about building self-esteem, encouraging positive choices, lending a new perspective, and being a friend to a young person who needs someone in their corner. Apply today or ask more questions by filling out the form below, calling 605-444-7803 or emailing mentoring@lsssd.org. One of our knowledgeable staff will be in contact with you soon.