26th Annual Taste of Cultures
June 20 - 29, 2021
LSS Center for New Americans is thrilled to announce the return of the 26th annual Taste of Cultures.
In addition to celebrating the strength and courage of our New American community and the dedication of our staff and volunteers at LSS Center for New Americans, the Taste of Cultures aims to raise funds that will be used to aid incoming families as they acclimate to their new life in South Dakota.
With the recent change in administration, we are expecting to resettle an increase of New Americans in the upcoming year and need your support more than ever.
Although we would love to celebrate in person, your health and safety continue to be our top priority. We hope you will join us for a week-long celebration that will take place June 20 – 29, 2021.
Coffee for a Cause at The Breaks Coffee Roasting Co.
June 29, 7:30am - 3:30pm

Join us for a cup of coffee and learn more about how you can support new American families at The Breaks Coffee Roasting Company June 29 from 7:30 am – 3:30 pm. Free will donations are appreciated. All proceeds raised will be used to directly support incoming families.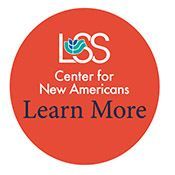 If you are interested in other ways such as volunteering, sponsoring a family or offering job opporunities, please contact us.
Sara Burtis, Director of Donor Relations, LSS Philanthropy Services
705 E. 41st Street, Suite 200 Sioux Falls, SD 57105
800-568-2401 ext. 7516, 605-444-7516 direct, 605-351-6162 cell
Sara.Burtis@LssSD.org