Betty Oldenkamp Continues a Legacy of Service
FAREWELL --
"It has been the greatest blessing of my career to be entrusted with the stewardship of LSS and its glorious ministry. Every minute of the past fifteen-plus years has been a journey that has left me at times overwhelmed and always awestruck. I am grateful for all who have walked this journey alongside me sharing both the  burdens and the joys. Godspeed to all who support and lead the ministry of LSS."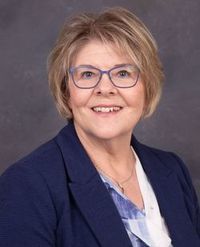 It is no secret that LSS has seen tremendous growth over the last 15 years under Betty Oldenkamp's leadership as LSS President/CEO. During her tenure, the agency's annual budget has grown from $14 million to $24 million and has seen significant growth in its capacity to serve.
In her 2006 vision statement, Oldenkamp said, "If we accept the importance of having challenges in our lives—the opportunities those challenges present to experience growth and to experience God's grace—then our task is not to eliminate the challenge, but to make it more manageable and less overwhelming. To achieve that is to focus on the capacity of people to get through the challenge. That is where the ministry of LSS has the potential for a significant impact."
Oldenkamp made her vision a reality. LSS services expanded from ten service lines to sixteen under her leadership. New services include Better Together, Re-Entry Services, Alternatives to Detention, Community Resource Program, Kinship Services, and Resource Family Services. This is in addition to growth and expansion within existing service lines, all with the underlying premise of helping people get through difficult and insurmountable challenges in their lives.
When it comes to expansion and growth, Oldenkamp has been described as persistent and strategic in her decisions. "When you are in the business of caring for people, there is the immediacy of the day. But for as long as we've been an organization, it's not just looking at this one person and trying to help them with their situation, it's coming at it from a bigger more holistic picture of trying to look at community needs and service delivery systems. All of those things have set the course for our organization and how we approach problem-solving. It's about what do we do to make things better for all people."
Oldenkamp is driven by her huge heart and love for the people LSS serves. No one can deny her dedication, compassion and vision over the years at LSS. "Anytime you work with an organization that is passionate and so involved in the intimacies of people's lives, there is so much to be done. Lives are being impacted by the work that we do."
Oldenkamp has always believed that LSS is a ministry of presence. This is why Oldenkamp walked with the people of Wessington Springs after a tornado struck the community, sat with young adults in residential centers at Summit Oaks, New Beginnings and Canyon Hills, and listened to the stories from refugees of their lives before arriving in the United States. "We often talk about our work as walking alongside someone during a difficult time in their life, and that is exactly what we do."
A lot of moments over the course of a person's career form a legacy. Over the course of her career, Oldenkamp's profound legacy is helping thousands of people across the state of South Dakota overcome insurmountable challenges in their lives. She has impacted the lives of people in their darkest, most challenging times as well as those celebrating life-changing moments. Her's is a legacy of profound, personal, community transformation.
The LSS Board of Directors and staff wish Betty Oldenkamp a joyful and blessed retirement.